Relocation refers to all services designed to facilitate the movement of people and businesses. Calling upon a relocation agency is the best solution to succeed in your expatriation or geographical mobility project. The agency will organize the entire relocation process for you. In a constantly changing world, expatriation and geographic mobility are common practices that concern all types of profiles: students, diplomats or employees of international companies. From the administrative support of the expatriate to the furniture rental service, this file details in a clear and exhaustive way the functioning of the relocation and its numerous advantages.
The term " relocation " is of Anglo-Saxon origin. This service consists in facilitating the installation of a family or a company in a foreign country or in organizing a return from expatriation. Various services dedicated to the integration of expatriates in the host country are in place to ensure a smooth transition. Indeed, the departure of an employee abroad requires a significant investment on the part of companies: administrative procedures, obtaining a visa, international relocation, research to find a job for the spouse, to find housing or a school in the new country. Expatriate candidates are faced with many challenges when organizing their departure abroad!
Using a relocation company allows you to delegate all or part of the organization of your international mobility.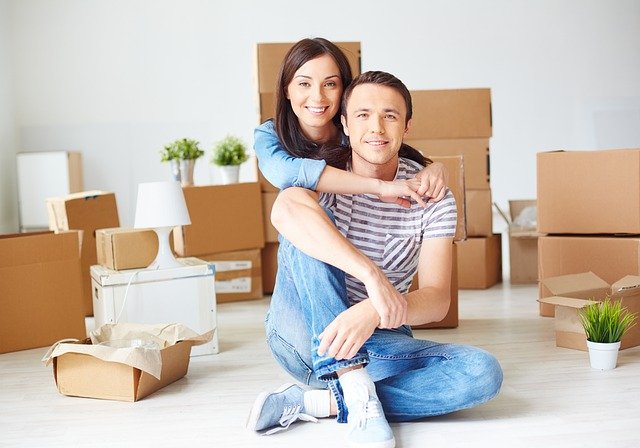 When to use a relocation agency?
Different situations can lead an individual or a company to resort to the services of a relocation company.
Students who must continue their university studies far from home are faced with a move. The latter is particularly tedious when the studies take place abroad, regardless of the country of destination. Young expatriates must then manage the stress of their first expatriation, adapt to a new environment and deal with the differences related to the installation in the expatriation country.
In addition, relocation is necessary when a family member is transferred to a new job far from the country of origin. Moving to a new country requires familiarizing oneself with the way it works in terms of taxation, social security coverage and insurance contracts. Depending on the destination, expatriate status and life abroad vary considerably.
Far from being only a private matter, the geographical mobility of employees is a real issue for companies today. Accompanying their mobile employees and removing the obstacles that could hinder these changes is a challenge that they must take up every day. Their dynamics and development on a national and international scale depend on it.
What are the different relocation services?
The relocation services are primarily aimed at two customer profiles: individuals who have a mobility or expatriation project and international companies who expatriate their employees.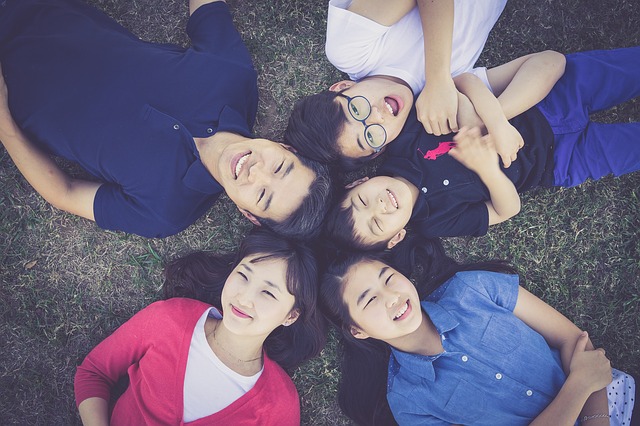 When relocating a familyA relocation agency simplifies mobility at different levels: to find accommodation, to help settle in the host country, to move, to help find a job for the spouse, to purchase or register a vehicle, to manage administrative formalities (international visas, residence permits, CFE (Caisse des français à l'étranger), etc.) or to relieve future expatriates of the burden of their departure abroad in another way.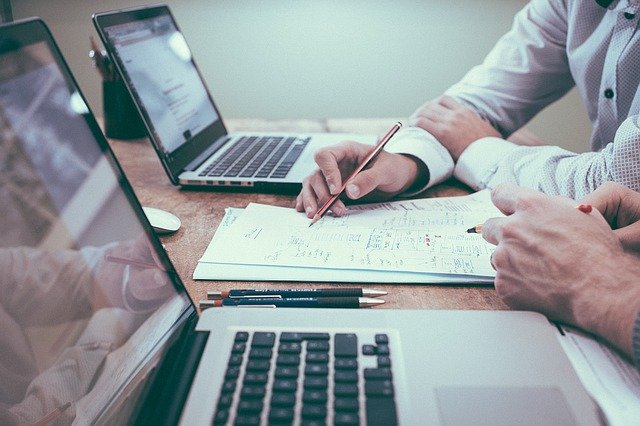 Most companies do not have the internal expertise to organize the installation and integration of their expatriate employees abroad. The relocation company in France contacts its subsidiary in the country where the employee will be transferred. It can then take charge of planning the departure abroad of the expatriate staff and their families so that it takes place in the best conditions.
Corporate relocation can also refer to a collective approach. It is the creation of a new company in a foreign country. This international development implies many changes that the rental agency can take care of: administrative authorizations, search for premises, hiring of employees, etc.
From preparing for expatriation to accompanying expatriates
Relocating a student, family or employee is a long-term process. Relocation agencies intervene before the expatriation, accompany the expatriate once he/she has settled in the destination country and can prepare his/her return to the country of origin.
Future expatriates face multiple administrative formalities, from obtaining a visa to a work permit, including social security coverage and opening a bank account.
The relocation agency facilitates the process and puts in place various services to limit culture shock once you arrive in the destination country. It can also offer other services to save time for people in geographical mobility situations:
housing search ;
search for a school for the children ;
language training ;
cultural assistance ;
acclimatization trip.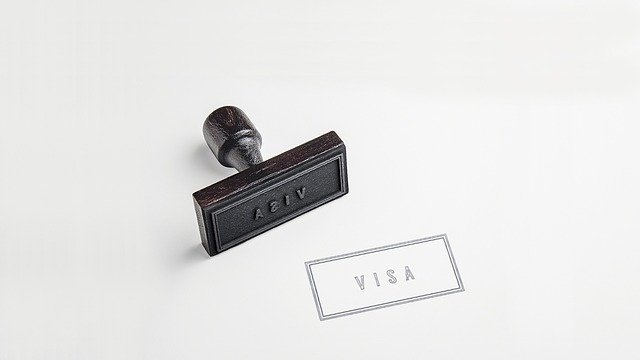 Once the expatriates have arrived in the new country, the relocation agency can provide them with various services to facilitate their integration:
rental lease management ;
furniture rental ;
assistance to expatriate spouses ;
cleaning services ;
child care ;
car rental ;
language courses.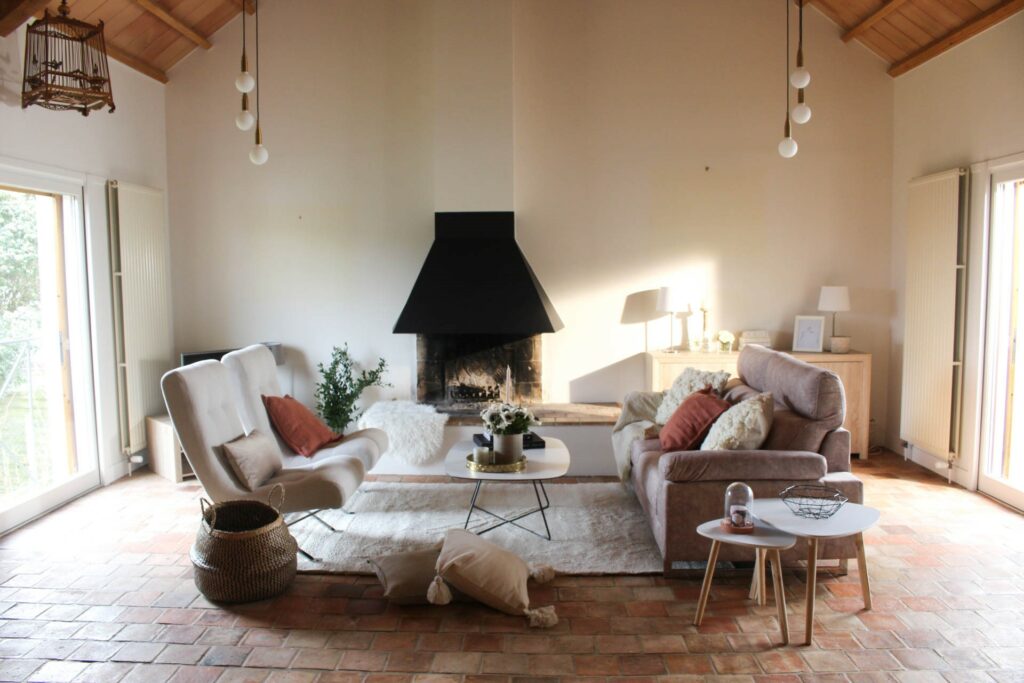 Which relocation agency to choose?
The range of services offered by relocation services varies considerably depending on the agency. In order to choose a relocation agency adapted to your needs or your expatriation project, it is important to find out about the expertise and adaptability of the agencies available. The following points should be of particular interest to individuals or companies who wish to use a relocation agency:
the experience of the agency in the country of destination;
the importance of the network of local partners abroad;
the agency's membership in organizations or associations related to geographic mobility and expatriation;
geographical areas of intervention ;
the nature and quantity of relocation services included in the service.
Why choose furniture rental in a relocation agency?
Furniture rental is one of the many services offered by relocation agencies to expatriates, impatriates or people in a situation of geographical mobility. This simple and flexible design solution is designed for individuals and professionals. It allows the latter to rent furniture, household appliances under guarantee during the entire rental period as well as dishes or household linen, especially when leaving abroad or returning from expatriation. Other situations may require the use of a furniture rental agency service such as a furniture container that is overdue.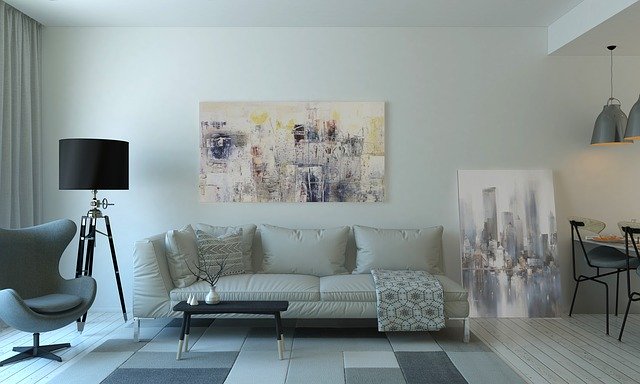 When to use a furniture rental service?
A furniture rental service meets the needs of individuals and professionals. Depending on the profile, different expectations can be met by this relocation service.
Expatriates and impatriates
Furniture rental is a simple and economical solution for expatriates and impatriates who wish to facilitate their installation in their new host country or their return to their country of origin. It represents an ideal alternative to the purchase of furniture or the transport of furniture which generally mobilizes much time and organization during a removal. Moreover, renting furniture is an ecological solution compared to moving.
Furniture rental simplifies the transition from the country of origin to the country of destination in several ways. Expatriates and impatriates can rent furniture for :
Avoid the use of temporary hotel accommodation in the country of origin or destination;
limit the budget allocated to moving in case of temporary stays abroad;
Ease the stress of moving by delegating the interior design phase to a third party.
The delivery of the furniture can take place before the arrival of the expatriate and his family, which is a greatly appreciated service. And when the expatriate leaves the country, he leaves the furniture behind. The return of the furniture is organized by the furniture rental service, which simplifies the departure from the country of expatriation.
HR Managers
Concrete solutions exist to make your employees' mobility a success. The furniture rental service is one of them. When an employee is transferred abroad, the purchase, delivery and installation of furniture is particularly time-consuming. When the mission is limited in time, the question of what to do with the furniture at the end of the mission arises. Relocation services offer furniture rental packages including delivery, installation and removal of furniture as well as after-sales service in case of breakdown. This is the best solution for a serene mobility. Another advantage: the duration of expatriation being random, renting furniture allows you to return the furniture at any time. It is therefore a flexible solution.
Real estate agents
Real estate agents need to use a furniture rental service to expand their real estate portfolio and facilitate the sale of an apartment or house.
Nowadays, the practice of home staging is becoming more and more common to make the properties put up for sale more attractive. It is proven that a home sells more easily and at a higher budget after home staging. Moreover, for clients looking for furnished accommodation, it allows us to offer empty accommodation and satisfy their requirements by renting furniture.
Owners
Real estate investors, owners of furnished apartments or a property for sale, you can satisfy all your needs in terms of furniture and household appliances by renting furniture. This service offers a complete service that takes care of the entire process of furnishing your property: selection of furniture, delivery, installation, maintenance and change of some of the furniture between tenants.
Students
Furniture rental is ideal for a comfortable start to your studies away from home. Buying new furniture or moving abroad is particularly expensive for a fixed-term stay. Renting furniture and appliances for the duration of a student's stay is an economical and practical solution. The furniture package is delivered and installed in your dorm room or apartment by professional furnishers. You benefit from operational student housing as soon as you arrive. At the end of your studies, you can choose to keep your furniture by purchasing part or all of it or have it removed at the end of the contract.
What are the advantages of relocation?
Without a doubt, the use of a relocation agency and furniture rental service allows to organize national and international mobility in an optimal way and to solve various problems related to the real estate sector. By using a relocation agency, you benefit from the following advantages:
– The expertise of a specialist in geographical mobility: a relocation agency provides daily support to expatriates during their installation in the host country and to impatriates during their return from expatriation.
– Save time and energy: a single contact person will assist you with all the procedures related to expatriation or return from expatriation (visas, social protection, taxation, expatriation insurance, driver's license equivalence, etc.).
– A guaranteed turnkey installation: a relocation agency takes care of finding the accommodation and takes care of all the procedures related to the installation (bank account, home insurance, gas, electricity and water contracts, children's schooling, etc.).
– Integration assistance at all levels: everything is done to facilitate your arrival in the host country or your return from expatriation so that this experience abroad is as enriching and fulfilling as possible (learning the language of the country of expatriation, schooling for children, integration of expatriate spouses in the new country, contact with the expatriate community, etc.).
– Optimal organization of the international mobility of employees: the integration of expatriate employees in the destination country is fully taken care of so that they can quickly become operational and start their new professional life with complete peace of mind.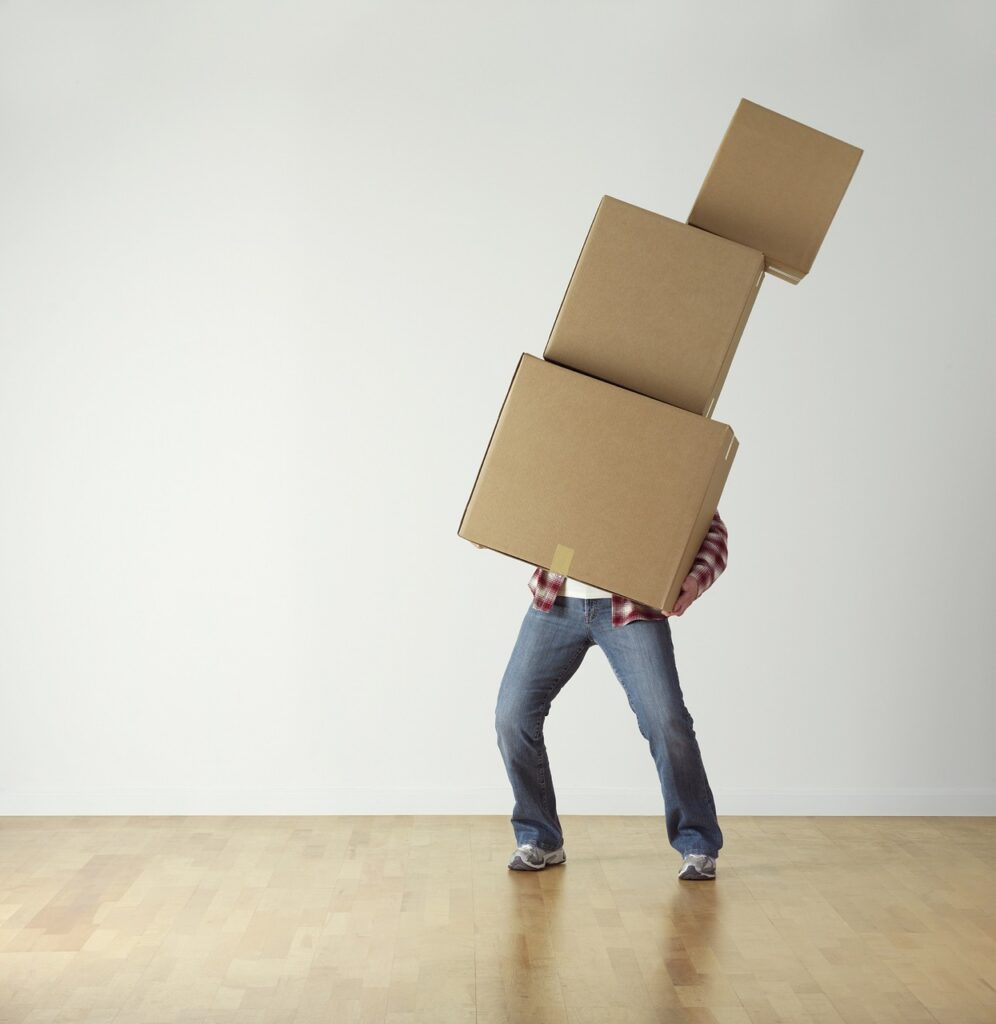 As former expatriates know, an expatriation project requires time and organization. Living abroad implies multiple changes that must be anticipated for a successful expatriation: culture shock of varying degrees depending on the destination, administrative upheaval (social protection, taxation, opening a bank account abroad, expatriation insurance, schooling, etc.), new home (moving and managing a new environment), new professional life (work permit, employment contract, social security contributions, etc.) or even managing the unexpected (hospitalization or repatriation). The relocation agencies offer you their expertise so that your geographical mobility project becomes a reality in the best conditions. Relocation services are also a great asset for international companies. Indeed, the quality of the care provided shows the company's degree of consideration for its employee. The transfer of an employee is a human investment for the company and the company wants its employee to be operational and efficient as soon as possible in his new position. The relocation agencies, with their support, contribute greatly to this.
Top 20 relocation agencies
Executive Relocation
With 25 years of experience, Executive Relocation is a pioneer in the management of international or national geographic mobility of a company's employees. It takes care of all or part of the mobility steps, regardless of the destination and the profile of the employee concerned. The main objective of this relocation agency is to offer total satisfaction to the companies that trust it. To do this, its team listens to its customers in order to identify their needs and then propose a personalized and innovative solution. It always guarantees the quality of its services, while offering a competitive rate.
By requesting the services of this professional, you allow your employees to settle and integrate more easily and quickly in a completely different setting. According to your request, the professional can look for a hotel, an accommodation for rent or a house for sale for your employees. Its team offers a personalized accompaniment including: furnishing the house, finding schools for the children, opening an account at the bank… It can also manage rents and expenses related to mobility. In case of departure of your collaborator, therelocation agency is in charge of restoring the house and offering it for rent or sale.
CSU
With globalization, managing mobility abroad is a must. Leader in relocation in France since 1978, CSU (Cosmopolitan Services Unlimited) can help your expatriates to settle down better, whatever the country of destination. Experience, availability, know-how and flexibility are the key words of this relocation agency. Its team of 25 employees and 60 consultants in the field is able to effectively support your mobile employees. The company in question belongs to the FG mobility group, known for its quality services. The latter's subsidiaries have received various accreditations and certifications. The list includes the Eura Quality Seal, ISO 9001, ISO 14001 and ISO 27001.
Please note that therelocation agency offers customized solutions according to the needs of your mobile employees. She is, for example, available to assist in finding housing, in various administrative formalities and in schooling. She also takes care of rental management as well as the management of removals. CSU offers its services not only to large companies, but also to small and medium-sized businesses. It has very powerful IT solutions that allow it to position itself among the best in the field of international mobility management.
Sirva Relocation
Sirva relocation is the partner of choice for companies that want to outsource their mobility needs. The company can help you if you want to move your employees abroad. We can assist you, regardless of the size of your organization and the scope of your program. As a reminder, the network of this relocation agency is very developed. In addition to its 59 locations, it has no less than 900 representatives and franchisees in 177 locations. In addition, it uses many innovative technologies to carry out its task and to offer a quality service.
Note that the primary objective of Sirva relocation is customer satisfaction. The proof is in the form of strict standards to which every employee must adhere. Therelocation agency does not hesitate to invest in staff training and technology to meet the needs of the companies that request its services. It promises to offer customized support, whatever the situation. What makes it different from other structures is its emphasis on empowerment. In other words, she gives her team the freedom to express their ideas and use their creativity to come up with customized and effective solutions.
Crown Relocation
Crown relocation is part of the Crown Worldwide Group. The story of this one began in 1965 following the initiative of Jim Thompson. The group has grown to 276 sites in 53 different countries. Its subsidiary crown relocation offers its services to companies with a mobility program. It helps them to better manage the budget allocated to the moving project. The team of this relocation agency is, of course, available to answer all the questions of the company that trusts it.
Crown Relocation is a key player in the field of international mobility. We offer a tailor-made service to ensure the success of your employees' relocation to another city or abroad. Having worked in the industry for many years, his team of experts understands how difficult it can be to change your life. That's why we offer to accompany your employees every step of the way. It takes care of the business of the mobile employee. For example, it takes care of the safe packaging of the latter before shipping them to the destination country. Therelocation agency also helps the individual and his or her family to better adapt to their new environment.
Cartus
Cartus is owned by Realogy Holdings Corp, a reputable structure in the provision of moving and brokerage services. On behalf of a company, this relocation agency takes care of the mobility management of the employees. In concrete terms, it helps employees on the move and their families get used to their new life. It is the best placed for this type of mission since it has already completed no less than 4 million moves. She has already worked with various clients: multinationals, as well as small and medium-sized companies. It offers not only logistical support, but also a variety of advice.
Today, Cartus is the privileged partner of companies having an international or national relocation project. His team can handle the program, no matter how many employees need to be moved. It also assists companies facing workforce issues in need of language and cross-cultural training. Finally, companies planning a structural modification can contact her. Indeed, such a change usually leads to a relocation of a group of employees or to a massive recruitment. In both cases, the Cartusrelocation agency offers a tailor-made accompaniment.
MRS Management
Specialized in international mobility, MRS Management offers solutions adapted to each company. Delegate the departure and installation of your employees on a new site. According to your needs, a customized program is developed.
More than a simple move, this relocation agency pilots every aspect of the relocation. Transport of equipment, furniture rental, insurance, budget management. You have peace of mind with a turnkey solution.
Why choose MRS Management?
Efficiency, cost control and employee well-being are the values promoted by this company. To manage the transition to a new country and a new office for your company, MRS Management is the ideal relocation agency. Aware of your concerns in case of relocation of all or part of your business, she excels at all levels.
Their model is simple: minimize costs so that employees can focus on the essentials. Aim for performance by entrusting this relocation to an expert. Expatriation becomes easy thanks to a controlled management. Employees can therefore start their new life in the best conditions. Digitization of the processes allows to reach the targeted objective with a reduced cost. These new tools are transforming business relocation.
Your Story in Paris
Are you planning to move to Paris? Your Story in Paris accompanies you in this relocation. Once you have developed this project, she is at your side to make this experience a success. Whether you are moving for business or pleasure, this relocation agency is always ready to listen to your needs. Tell him your specifications to obtain a suitable proposal.
The priority: customer satisfaction
Attentive to your needs, Your Story in Paris offers a service adapted to your profile. Thanks to its knowledge of the local market, your installation in Paris is bound to be successful. For your business as well as for the organization of your family life, you can count on his expertise. Search for accommodation, administrative procedures, school registration, you will benefit from sound advice to get you started.
With your dedicated contact person, communication is assured throughout the relocation process. Present to answer your questions in case of stress or questions, you will keep your mind at ease. Of course, this relocation agency minimizes costs by optimizing your move in Paris. Managing all aspects of your facility will make the difference. You won't have to travel a lot to start your new life in Paris.
Altair
By listening to our customers, Altair has become a leader in relocation solutions. This company offers customizable services. To ensure total satisfaction, this relocation agency relies on flexibility and performance. You can therefore call on her for any international project. Whatever your destination, she will be able to provide you with the appropriate assistance.
Rely on relocation expertise
Altair's teams are made up of experienced and committed individuals who are committed to providing total satisfaction. With this efficiency, you can focus on your productivity and business development. It takes care of organizing the transfer of your company and your employees.
For your relocation, you can opt for regional services or centralized management. The objective is simple: to offer you the best option for a successful personal or professional move. For peace of mind, you should rely on a relocation agency that offers innovative services. Altair offers a new vision of relocation, managing services and information, taking charge of administrative procedures and managing costs. Whatever the country of expatriation, you can be sure that this change of life will be successful.
Helma
Helma offers a unique concept for successful relocation. With personalized services, you are sure to reach your goal. For example, the orientation day provides advice on where to go.
Helma relocation agency will take care of organizing your life in your new country. Searching for accommodation, organizing the children's schooling, language courses, everything is managed as it should be for this relocation to be successful. With the help of installation assistance, this complex step can be done serenely.
More than just a simple move, Helma is committed to its clients with assistance in opening a bank account and job search support for the expatriate employee's spouse. These services make all the difference when starting a new life in another country.
For professionals, services dedicated to outsourcing are also available. For the transfer of a part of the company abroad, it is essential to be able to rely on experts. Helma coordinates the actions to ensure that the administrative formalities are mastered. Preparation, moving, help with installation, training, everything is provided by this relocation agency. Your business is therefore focused solely on the new market you are trying to conquer.
Santa Fe
Professional relocation? Santa Fe has the expertise to carry out this operation. For 120 years in the business, this relocation agency has satisfied thousands of clients. In turn, you can take advantage of its services to make your transfer abroad a success.
Services included in the Santa Fe relocation packages
To be sure to offer you the best service, Santa Fe performs a pre-move consultation. She studies your needs for a personalized intervention. Thanks to a complete management of this relocation, you don't have to worry about anything. You can take advantage of the professional packing service, transportation and a complete delivery and unpacking service. These services are essential in the context of a professional relocation. Considering the equipment and elements needed to start your business abroad, you must be able to count on an expert in this type of transfer.
To ensure a pleasant experience, this relocation agency offers additional services. Storage, shipping of items, pet care, Santa Fe offers complete management.
His specialty: coordinating your relocation so that this experience rhymes with satisfaction. You can rely on an expert to plan every step and master every aspect of this international move.
Sterling Lexicon
This relocation agency is specialized in corporate moves. Its ambition is to make your employees happy by controlling every aspect of your transfer. Since they don't have to focus on organizing this change of work and life, productivity is at a maximum.
Why choose Sterling Lexicon?
This relocation agency stands out for its passion, care and commitment to your complete satisfaction. With such values, you can be sure that your transfer to another country will be perfectly successful.
For a personal move, you will need to pack, ship and store your belongings. In order to ensure that the transport can be completed successfully, Sterling Lexicon also takes care of the customs formalities and helps you to settle in your new country. This expert has thought of everything, from the use of local guides to advice on organizing your children's new life, including school registration.
For a professional move, a study of your route is necessary to determine your needs. Then, a customized service is proposed including all the necessary services. This transfer of part or all of your business will therefore be a successful step.
Sofime
Looking for an expert to manage your mobility? Sofime offers a range of services that will facilitate your installation in your new country. To begin with, this relocation agency will take care of finding the ideal home and will accompany you during your move.
Need help with immigration formalities? You don't know how to register your children in their new school. Don't worry, Sofime will accompany you in all these steps. With this help, you can approach this experience without stress. All the formalities related to your departure are carried out with the help of this relocation agency.
Once you're here, you must have social protection. Sofime guides you through the necessary administrative formalities. You can be reassured on this point. Both for your professional and personal activities, you benefit from health coverage.
To show that this relocation agency has thought of everything, it offers rental management of your home in your country of departure. If you do not wish to resell it, you should be able to entrust it to a trusted organization. By mandating Sofime, you remain serene and enjoy your expatriation. Whatever the situation, she will take care of everything for you.
International Mobility Consultants
Specialized in the mobility of companies and their employees, this relocation agency ensures the success of your international projects. Impatriations, expatriations, employee transfers, you can count on his expertise to make your project a success.
Managing your mobility from A to Z
This relocation agency is different from others because it does not focus solely on logistical needs. Focused on people, it also seeks to promote the integration of employees and their families into their new environment. This understanding of cultural integration issues is a strength.
Thanks to a customized approach, Mobilité Internationale Consultants ensures that all situations are taken into account. Children's schooling, finding a new home, social protection are all important. To avoid feeling overwhelmed when arriving in a new country, employees can benefit from valuable assistance.
As an international mobility consultant with years of experience, this relocation agency offers its expertise to companies. Employees can rely on this experience to get them off to a good start in this new life. By managing and accompanying this mobility, all your projects abroad are bound to be successful.
Paris Relocation Service
As its name indicates, this relocation agency is specialized in helping expatriates who come to settle in France. Since 1992, it has been working with employees. The installation in the French capital is now easy with the help of this expert in the field. The dedicated consultants are indeed present to bring their knowledge and help with the installation in Paris.
Simplify your housing search
Paris Relocation Services relies on its network to offer accommodation to expatriates. From the studio to the large house, the proposed accommodations correspond to the composition of the family and their expectations.
Reservation of the property and appointment for the signature of the lease contract, each step is taken care of by your relocation agency. Once you arrive in Paris, all you have to do is finalize these steps and settle in.
A successful stay in France
To go further, Paris Relocation Services has added additional services to ensure your peace of mind throughout your expatriation. Temporary housing, concierge service, school procedures, you benefit from support in all aspects of your daily life. Employees coming from another country will be able to fully appreciate their life in Paris.
360 Mobility Services
This human-sized relocation agency understands perfectly the problems of employees who have to move to a new country. The orientation tour designed by 360 Mobility Services allows us to take stock of the life habits of future expatriates. Based on this first analysis, a customized support will be proposed.
Succeed in your installation
The first step in any relocation is to find a home. 360 Mobility Services helps you find temporary or permanent housing. Once you have found a place to live, you can rely on the expertise of this company to simplify the installation.
Support for your administrative procedures
After having identified all the important aspects for employees on international mobility, this agency decided to offer adapted assistance. Immigration formalities, opening a bank account, social protection, driver's license, vehicle registration, the rules change for each country. It is therefore reassuring to be able to count on the knowledge of an expert in the field. He will be able to explain how to proceed and offer concrete help for each new step. Once all of these actions have been completed, employees and their families can focus on their new lives.
Smart relocation
After an expatriation, you wish to relocate to France? Smart Relocation is there to help you as it has made this its specialty. To ensure the transition to your new life, you can count on this relocation agency.
Ethics and professionalism
As a member of the National Union of Relocation and Mobility Professionals, you can be assured that best practices have been put in place. Its advice is provided in areas where Smart Relocation has real expertise. Taken in charge by an expert, you can be serene about the quality of the services offered.
A range of services for a successful relocation
Before moving to France, a discovery and orientation stage is necessary. It allows us to identify your needs and to provide you with personalized support. Searching for or buying a home, help with settling in, you will be able to appreciate your French experience at its true value.
You can also count on concierge services, help with children's schooling, and training to help with cultural integration. Smart Relocation has indeed thought about every important aspect of an expatriation to France. Concierge services and rental management are among the services that can be useful.
A Good Start
As the name implies, this relocation agency is committed to a successful relocation. To get off to a good start in your new life in France, you might as well turn to a company that has everything planned. International mobility is an exciting project but it can also be stressful. To regain serenity, A Good Start offers a range of useful services.
Welcome to France
In order to ensure that newcomers to France are perfectly taken care of, this relocation agency offers support, the first step of which is to identify the needs and determine the priorities. Based on this work, an action plan will be established.
Of course, finding a place to live is essential. But there are other services that will be useful for people who want to get off to a good start. Schooling of the children, legal formalities for immigration, installation, assistance with the departure, concierge service, advice for its installation, everything was envisaged by this agency of relocation.
Depending on your needs, you can take advantage of the corresponding services. Attentive to your needs, A Good Start accompanies you every step of the way to ensure that personalized solutions are proposed. You remain in contact with the geographic mobility experts to answer your questions and provide support.
ACR International Mobility
To assist companies, this relocation agency has developed a range of professional and customized services. For every need to transfer employees to another country, you can count on ACR International Mobility. Working with professionals for many years, it has become a reference in international deployment.
Meeting the challenge of relocation
For companies, it is complex to know how staff members will be able to move and do their jobs in a new country. By entrusting the management of this operation to ACR International Mobility, you keep your mind at ease and you can concentrate on the development of your company.
For each employee who has to move, this relocation agency analyses the needs. They are different for a single person or a family. Packing, transportation, delivery to the new address, this coordination ensures that the move takes place in the best conditions.
An insurance is proposed to secure each step of this transport of business abroad. Once you are settled in your new home, you will be able to find your company on site. Fast and efficient, ACR International Mobility is the ideal solution for companies and their staff.
ATR
Recognizing that moving is an exciting and stressful time, ATR Relocation Agency offers personalized services. Anyone wishing to settle in Grenoble and its surroundings can therefore count on our support.
The relocation pioneer
Created in 1990, this company quickly understood that professionals and individuals needed help with their relocation. To ensure a smooth move, she has designed an adapted support. In order to get off to a good start in the Alps, it was necessary to offer concrete help.
As a partner of international companies in Grenoble, ATR provides useful information to expatriates arriving in the city. Their move can be organized in the best conditions.
Personalized assistance by ATR
Before the arrival of foreign employees in the Alps, the immigration and worker visa procedures are essential. Then, the housing search allows you to move on to the next step. Of course, this relocation agency is responsible for assisting expatriates in obtaining social security coverage. Visits to homes, inventories of premises, coordination of leases, everything is under control.
Finally, additional services are offered such as schooling for children, driver's license or cultural integration. Depending on the composition of the family, each person will be able to choose the benefits he or she deems useful.
Easy Lyon
Do you want to move to the Lyon area? Benefit from a personalized welcome by your relocation agency to start your adventure in France. After presenting the city of Lyon, let's talk about personalized services.
Housing search and installation
After identifying your needs, Easy Lyon will search for a home that meets your criteria. To house a single person or a family, it is interesting to be able to count on the network of this relocation agency.
The organization of the move allows you to unload all the complex and stressful steps. On your side, you can discover this new life which offers itself to you in this French metropolis.
Support for families
The expatriate employee is not the only one who needs Easy Lyon's help. Aware of the problems of these new arrivals, this relocation agency offers additional services. For the children's schooling, it is essential to have information on the formalities to be carried out in Lyon.
The spouse's career must also be managed so that he or she can also develop professionally in Lyon. His professional documents are translated and adapted to employers. Then, Easy Lyon mobilizes its professional placement network to find a new job in the Lyon metropolitan area.
France Global Relocation / Helma of the Seegmuller Group
Expert in international and national mobility, France Global Relocation offers a personalized program for each move. The objective of this relocation agency is simple: to facilitate the expatriation in another country thanks to customized services.
Consulting expertise in mobility management
Expert in the field since 1989, France Global Relocation offers concrete solutions to make this transfer a success. A multiservice offer is proposed including the services related to the move. It also includes mobility services such as assistance with immigration procedures and management of professional and personal relocation.
A mobility budget for each employee
To ensure that your employees follow the transfer of company serenely, France Global Relocation proposes to define a budget for each one and to entrust them with the management of these funds. From this envelope, they can select useful benefits.
Moving, buying furniture, training, everyone can freely take advantage of their relocation solution. This unique vision offered by France Global Relocation makes the difference. Companies and their employees have peace of mind in knowing that they can choose the right benefits for their profile. Thanks to a network of partners, everyone can benefit from the necessary assistance when moving to another country.
Inexpat
Do you want to expatriate to France? Inexpat manages the mobility of employees who wish to move to Paris or to another French region. Thanks to specialists in moving, relocation and administrative procedures, this change of living space becomes simple.
Proximity and reactivity
To help employees in their relocation, Inexpat relies on listening. After having identified the needs, she proposes a tailor-made accompaniment. This proximity makes it possible to offer a real quality of service since an adapted response is proposed to each person who comes to live in France.
Convinced that a successful expatriation is based on exchange, this relocation agency works through dialogue. By sharing your concerns, you will be able to obtain a customized service to succeed at each step.
A true quality of service
Inexpat takes care of finding accommodation, immigration formalities, taxes, social protection and all training needs. The key word is simple: to offer the best services to expatriation candidates. Whatever the needs, this relocation agency offers its expertise.
This quality of service is recognized by the professionals who use Inexpat. In turn, you can take advantage of these skills and his approach to make your expatriation a success.
Management Mobility Consulting
Relocation agency in Paris, Management Mobility Consulting offers a turnkey management of its national or international move. To organize the transfer of your employees in France, it represents the best interlocutor.
Organizing the expatriation from A to Z
Moving to another country alone or with family, for personal or professional reasons, relocation can be stressful. This is a challenge because each country has different rules regarding visas or social protection. Management Mobility Consulting is a relocation agency with offices in 90 countries offering practical assistance.
This company is responsible for finding housing for employees who wish to settle in France. Before you can move, it's essential to have a new home that meets the needs of employees and their families.
From school registration to finding a job for your spouse, you can get advice and support in all these steps. But this relocation agency does not stop there as it offers academic exchanges, tourist and leisure activities to successfully integrate in your new country. Such an approach makes the difference in making this expatriation a success for the whole family.
Right Move
Right Move accompanies professionals and individuals in their international or national mobility. For any professional transfer, it is essential to be at the side of the employees, before, during and after their move. This relocation agency therefore offers a tailor-made accompaniment.
Better investment management for companies
When it comes to relocation, it is essential to properly manage the employment contracts of employees who are to move. This is the role that Right Move chooses to fulfill by managing these personnel movements. Cost reduction, stress reduction and better understanding of employees are the promises of this relocation agency.
Benefits for employees
On the staff side, being able to rely on the experience of a company specialized in relocation is reassuring. Resolutely human, the relocation agency Right Move ensures that they develop a positive vision of their new home.
Then, all logistical aspects are mastered to reduce the stress related to such a move. Thanks to solutions proposed by experts, the cost of this relocation is also limited. This makes the operation simple and stress-free. The telephone assistance offered throughout the move ensures that you stay in touch with an advisor available for any need.
Scot
SCOT is a local relocation agency specialized in Alsace and Strasbourg. Its primary purpose is to ensure an easy settlement for an employee and his family after a transfer or a new hiring. For more than 30 years, she has been accompanying families of all nationalities in their relocation for national and international companies.
Installation for the whole family:
This relocation agency offers many services covering several important aspects of a relocation thanks to its many trusted partners: work permit, visa, but also house rental, moving, furniture purchase, household appliances or even presentation of associations, change of school for children and visit of the region.
Thanks to its expertise, SCOT will be able to accompany companies from all over the world in the framework of a professional immigration procedure. The exchanges with the French administrations and organizations can be complex and tedious, that's why going through SCOT can bring you efficiency, speed and tranquility. Thanks to a personalized follow-up and privileged contacts within the administrations, the employees who arrive in France will no longer have to worry about these compulsory and sometimes delicate steps (work authorization, passport, etc.), they will just have to choose among the wide range of à la carte services proposed by SCOT to make their professional immigration easier than ever.